If you are part of a payment plan, your grade may be "held" until enough payments are made to cover the cost of the course. But you have options!
You may connect at any time with our Support Team via live chat or phone (952-469-3454) to process additional scheduled payments. 
You can also process additional scheduled payments in your Account by following the steps provided below.
Click on your name in the upper right corner.
Select My Orders

3. Click Make a Payment

4. Select the number of payments from the dropdown (payment amount in image is a sample and payments may differ based on purchase).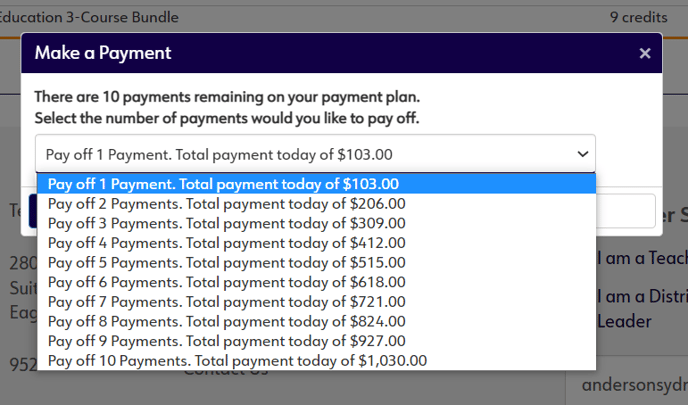 5. Click Submit Your Payment

6. Enter Credit Card details and submit payment